#ALAPARTMENTLIFE SPECIALTY LICENSE PLATE
The First 1000 Specialty License Plate $50 Fees are Sponsored by the Alabama Apartment Association! Don't Wait! Get On the List Today!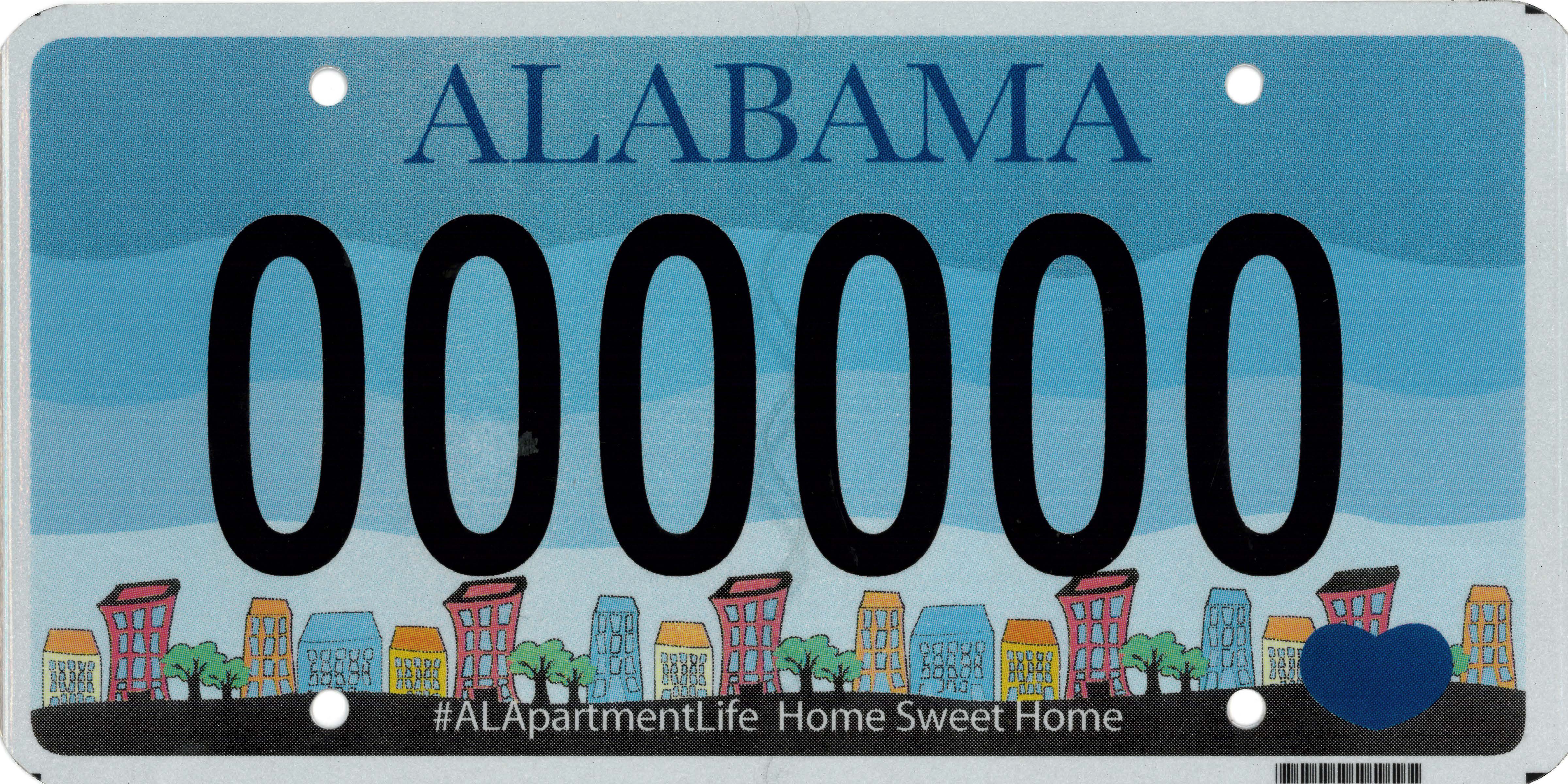 The Alabama Apartment Association is sponsoring the first 1000 license plates for FREE!
Complete the questionnaire using the QR code below to reserve your complimentary precommitment!
The Alabama Apartment Association in accordinace with Alabama Affiliates (AANA, GBAA, RRAA and MBAAA) will pay for the first year of the #ALApartmentLife Home Sweet Home specialty license plate (AAA Specialty License Plate) for approved applicants.
Each AL Affiliate will have 250 complimentary specialty plate fees to provide to members for the first year.
In order to be approved, the individual or company must be a member in good standing with their local affiliate.
The cost of the specialty license plate is $50 annually and will be added to the cost of the individual or companies annual license plate renewal after the first year. This does not include any regular taxes or fees for the vehicle(s).
The individual or company may personalize the license plate at no additional charge (if the personalization is available) with up to 6 characters.
If the 1000 commitments are NOT reached in the alloted time-frame (July 31, 2023), the license plate will not be produced and the individual or company will not receive the AAA Specialty license plate or any compensation.
Notification will be sent to all applicants once the 1000 commitments have been procured and the license plate has been produced.
Once the license plate is produced and the individual or company receives their plate, it will be their responsibility to pay the $50 annual hereafter and in no way is the responsibility of the Alabama Apartment Association or any AL affiliates (AANA, GBAA, RRAA, MBAAA).
Should you have questions, please contact our office at (205) 542-4175 or via email at alaptassn@gmail.com
Don't Hesitate! Complete the questionnaire today in order to receive your first year specialty license plate fee paid by the Alabama Apartment Association!

Proceeds will be used to promote career opportunities within the apartment industry through an education that prepares individuals to enter the apartment industry or further education within the apartment industry.
Funds will be distributed directly to the Affiliate Association in the county in which the purchaser lives. (AANA, GBAA, RRAA and MBAAA)